From thestar.com.my:~~~
Tech News
Friday, 3 June 2016 | MYT 7:02 PM
Amid SEC probe, Jack Ma says hard for US to understand Alibaba: media
BEIJING:
Alibaba Group Holding Ltd, whose accounting practices are under investigation by US regulators, is a difficult company for the United States to understand, Executive Chairman Jack Ma said in an interview to Chinese media on June 3.
The US Securities and Exchange Commission (SEC) launched a probe earlier this year into the Chinese e-commerce firm's accounting practices to determine whether they violated federal laws. Questions about Alibaba's growth rate and its relations with affiliated companies have dogged the firm for years.
In the interview with China's official Securities Times, Ma said the investigation does not mean Alibaba has problems but that the SEC is just performing its duties.
"Alibaba's business model does not have any references in the US, so it's not just a matter of one or two days for the US to understand Alibaba's business model," Ma was quoted as saying.
The SEC focused on the accounting for affiliated logistics firm Cainiao Network, accounting practices applicable to related-party transactions in general, and operating data from its annual "Singles' Day" sale, according to Alibaba's annual report filed last week.
It was not immediately clear what prompted the SEC investigation. Alibaba said in May the SEC advised it the investigation should not be seen as an indication the company had violated federal securities laws.
"We want to thank the SEC for giving us an opportunity to interact," Ma said in the June 3 interview.
Ma said he did not know when the results of the probe would come, but he hoped that afterwards the regulator would be able to give Alibaba a clear explanation, and a smoother system for communication could be established.
An Alibaba spokeswoman declined to provide additional comment.
Many US-listed Chinese companies have said that foreign regulators and investors do not understand their businesses.
Financial results of Cainiao, started jointly in 2013 by Alibaba, Yintai Holdings, Fosun Group, Forchn Holdings and five major delivery companies, have in the past not been part of Alibaba's financial statements, raising questions among some investors and analysts.
Alibaba said its latest annual report disclosed for the first time Cainiao's revenue, net loss, assets and liabilities. — Reuters
*******************************************************
From money.cnn.com:~~~~~~~
Meet China's tech behemoths
China has spawned some massive tech companies.
They have benefited from the country's huge population, rapid economic growth and in some cases government restrictions on foreign competitors.
Now, with slower growth at home, new global opportunities beckon. Here are four of the major players in key areas:
Alibaba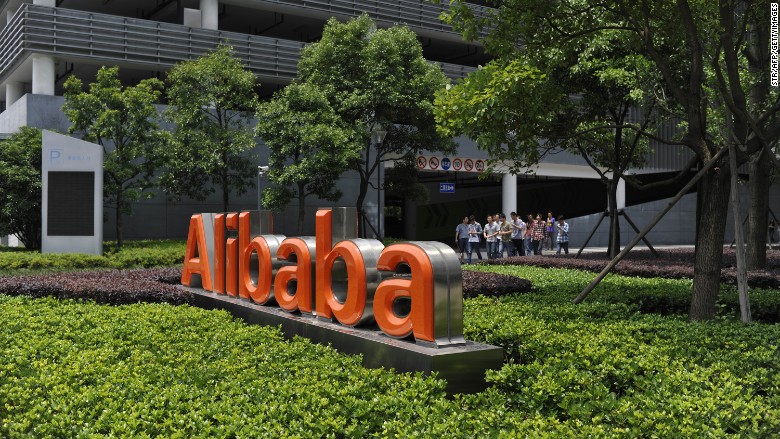 Market cap:
$196 billion.
Annual revenue:
$16 billion.
What's the deal?
The dominant force in China's huge and fast-growing e-commerce market is pursuing growth deeper in the Chinese countryside and also overseas. Founded by former English teacher Jack Ma, the company has plunged into a dizzying number of other online businesses like the recent deal to buy China's YouTube-like service Youku Tudou.
Big number:
Alibaba's platforms generated a record-breaking
$14 billion
in sales on a single day in November (although that
doesn't translate
into the same amount of actual revenue for the company).
Going global?
Oh yeah -- the company's AliExpress platform is already doing business in markets like Brazil and Russia. And Alibaba splashed out $1 billion last month to buy a Southeast Asian online retailer.
Tencent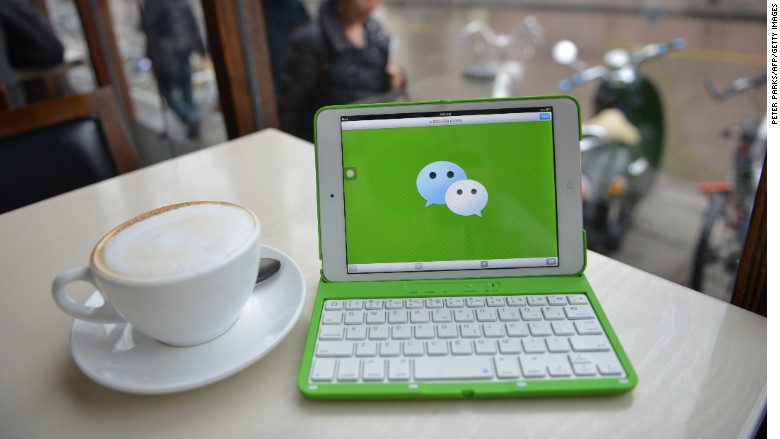 Market cap:
$194 billion.
Annual revenue:
$16 billion.
What's the deal?
The 16-year-old company has grown at light-speed to become one of the biggest Internet businesses in the world. At heart of its success are its hugely popular messaging platforms, but it also offers a vast array of other online services, including mobile games, digital content, search and e-commerce.
Big number:
Its WeChat messaging app had a whopping
697 million
monthly active users at the end of last year.
Going global?
The company has aggressively looked for opportunities to expand its mobile gaming business into new markets. WeChat is competing against big messaging rivals like WhatsApp and Line.
Baidu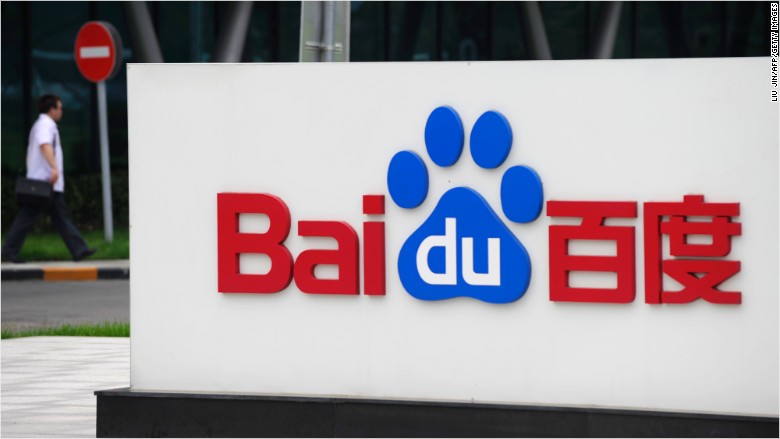 Market cap:
$58 billion.
Annual revenue:
$10 billion.
What's the deal?
China's top dog for Internet search gets more page views than any other website in the country. The company also has fingers in a lot of other pies like online maps, payments and video -- and also driverless cars. Its paid search results have recently
come under fire
from Internet users and authorities in China, though.
Big number:
Baidu clocked up
663 million
monthly active users for mobile search in March.
Going global?
The search giant has tested the waters in foreign markets, including Brazil. Google provides very stiff competition in its core business, however.
Huawei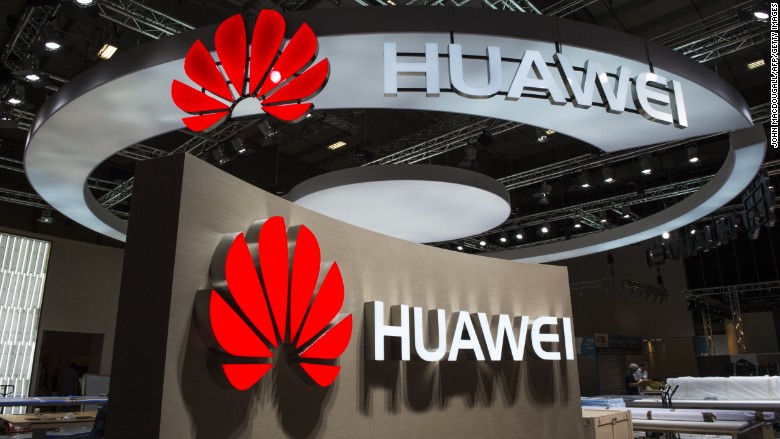 Market cap:
Not listed.
Annual revenue:
$61 billion.
What's the deal?
The privately held firm competes with Apple and Samsung in making phones, tablets and other gadgets for consumers. But it also has a huge business selling the gear that mobile and fixed-line networks are made of.
Big number:
Huawei filed
3,898
patent applications last year, more than
any other company
in the world.
Going global?
Huawei is already global, with offices in 100 countries. It boasts that 45 of the world's top 50 telecom operators use its technology. The Shenzhen-based company still faces suspicion in some markets over allegations of spying, which it has repeatedly denied.